Brandon Lewis (Lead Pastor)
Email Pastor Brandon!
Amy (wife), Hannah (born 5/10), Micah & Caden (born 2/16), and a fourth child on the way (to be born 12/18).

Pastor Brandon (born 5/79) has been the lead pastor of Renovation Church since its founding in November 2016. With 20 years in the ministry as a youth pastor, campus pastor, and senior pastor at churches within both Florida and South Carolina, Pastor Brandon is very pleased to pastor a new church in Spartanburg, SC (his home town). Pastor Brandon is a graduate of North Greenville University (2003), and he has written curriculum for students and adults. He is currently working to complete a book designed to help churches fight and prevent fires of negativity (idleness, gossip, etc.) from destroying God's purposes for those churches.

Aside from passionately serving RC, Brandon also loves spending time with his ever-growing family, watching college football (Go Gamecocks!) and professional basketball, reading God's Word and books by John Piper (and a few others), and dreaming of one-day owning a DeLorean that he will outfit to look like the time machine on Back to the Future!

Elders

Renovation Church desires to ultimately have several elders (not all of them necessarily pastors) who will assist one another, together with Pastor Brandon (also an elder), in seeking God's will for the vision, direction, and overseeing of all-things RC. We are praying about this need, and we fully trust that God will lead and provide at the right time.
Our deacons are servants of the church, as were those in New Testament. They're the first to step-up and help out in any way they can, and they're very dependable with their duties! We have two of the most humble and loving deacons in the world, and they serve the Renovation family very well.

RC doesn't have too many deacons meetings, and when we do, there are never any votes or vision/direction discussions involved. Instead, the deacons and the edlers talk about how RC can best be served by the deacons, and of course we fellowship, pray, and EAT! =) Our deacons serve indefinitely, until they or the elders believe that a break is needed.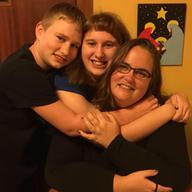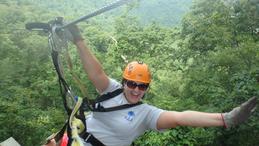 Barbara Horton*, Ashley Shearsmith, & Amber Shearsmith*
*Barbara is also RC's clerk.
*Amber also works with our student ministry (6th-12th) along with other volunteers.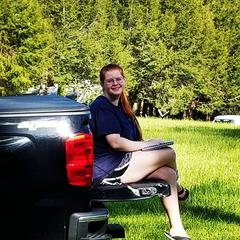 Esther Wilson, Jessica Horton, Ellie Smith & Ashley Shearsmith (pictured earlier)
Tyler Whalen, Robert Thomas (pictured earlier), & Jessica Horton (pictured earlier)
Nursery/Toddler Teachers:
Amy Lewis, Judy Ramsey, Sheri Smith, & Ashley Shearsmith (pictured earlier)
What happens when a sound guy, a deacon, and a pastor attend a TGC conference together? BEARDS!!!!